As usual at this time of year, with no football to watch and comment on, our footballing attentions tend to be divided between two activities: transfer gossip and deconstructing the season just gone. It's popularly agreed that our season was undone by a quite ridiculous injury list which ruled out key players for much of the season, leaving us woefully undermanned for the rigours of a 46-game season.
That's probably quite a decent starting place to begin analysing where things went wrong for Oxford last season, but what about those sides who are now preparing for life in League One? Where did it all go right for them? Each of the four promoted sides last season – Gillingham, Rotherham, Port Vale and Bradford – are clubs of a similar size to Oxford and all had been in League Two at least as long as us but none seemed to be able to find that winning formula until striking gold this last term. In this post we'll take a quick look at what made each of these sides successful last term in the hope it will reveal some of the secrets to League Two success.
Champions
Gillingham
are an interesting place to start our analysis, because they finished the 2011-12 season a very similar position to ourselves. Like us, they finished the 2011-12 season in poor shape, dropping out of the play-off race late in the season and finishing just two points and one place above us in eighth. Unlike us, Gillingham then took the decision to change manager with the incoming Martin Allen pinpointing Gillingham's defence as the area to strengthen. In 11-12 the Gills conceded 62 goals; this year they reduced that to a miserly 39 – easily to best record in League Two. In addition, Gillingham kept an impressive 18 clean sheets this season.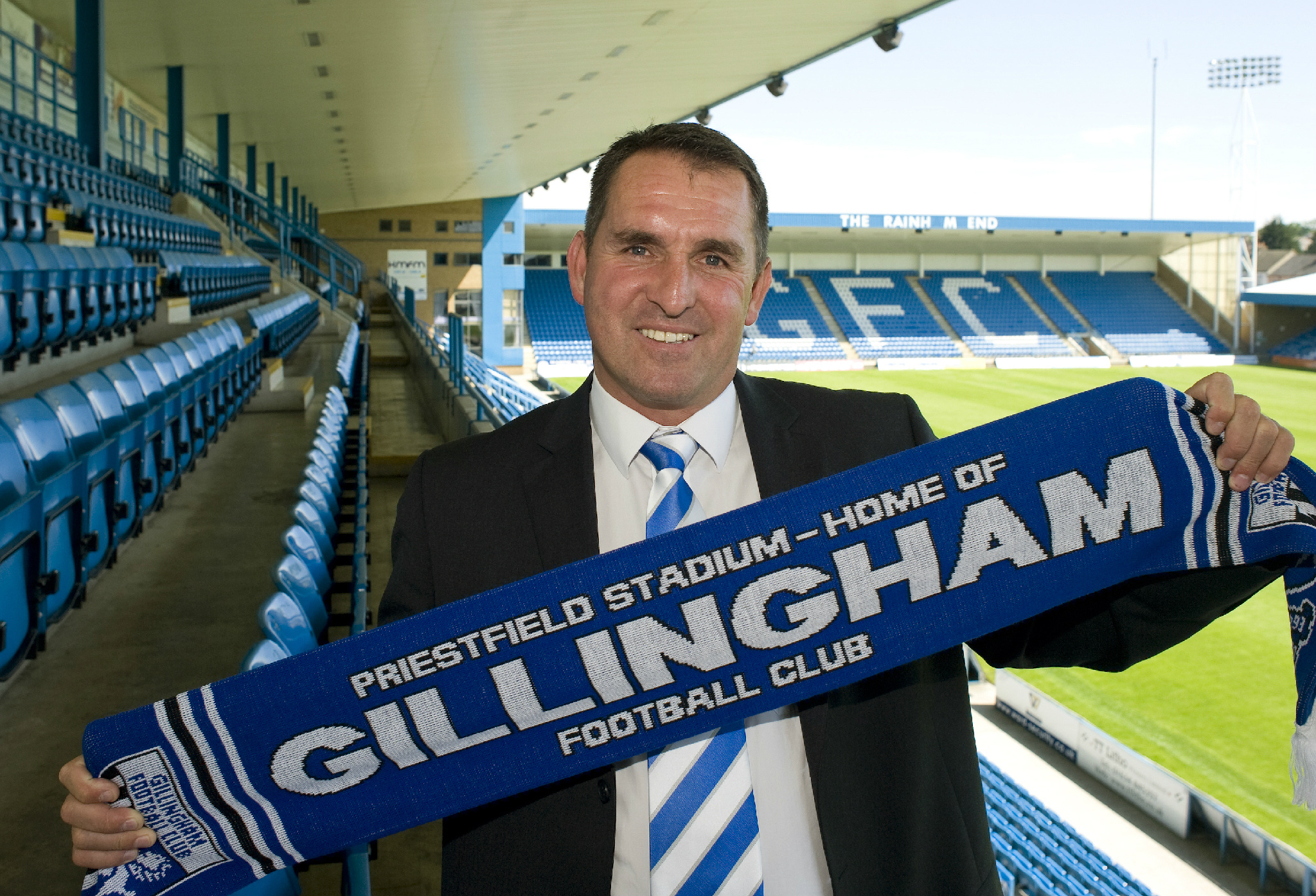 The sale of Paulo Gazzaniga and sell-on clauses for Matt Jarvis and Ryan Bertrand provided Allen with some cash to play with prior to the start of the season and he spent it well, bringing in Stuart Nelson, Adam Bartlett and Leon Legge to shore up the defence. Between them the Gills defence were able to reduce their opponents' goalscoring opportunities, leaving them to face hopeful potshots – the Gills conceded just once for every 12 shots they faced last season, an impressive figure (by way of comparison, our defence needed an average of just seven shots to be breached).
By contrast,
Port Vale
's approach focused on improving their attack. Again, Vale finished the 2011-12 season in a similar position to us and would have finished one point ahead of us if not for a points deduction. With the prolific Marc Richards leaving before the start of the season there was some concern about whether Vale would be able to replace his goals, but Tom Pope unexpectedly discovered where the net is and scored a quite incredible 31 goals as part of the 'best strikeforce in the league' as Vale finished the season as the league's top scorers, with 87.
This was due in large part to the impressive wingers Ashley Vincent and Jennison Myrie-Williams who supplied a steady stream of balls across the face of goal for Vale's strikers to latch onto. Vale's attack was by far the most clinical in the division, requiring less than five shots to find the net on average (by comparison, Oxford averaged more than seven shots per goal scored).
Rotherham
, with 74 goals scored, appeared to take a similar approach to Vale, though their situation is probably the least relatable for Oxford. The positive momentum created by their move to the New York Stadium and the piles of cash handed to manager Steve Evans to assemble an abnormally strong squad are unlikely to be recreated here at any point in the foreseeable future. Nevertheless, they do provide an important example of the importance of building a head of steam and finishing the season with momentum behind them.
At one point the Millers appeared to be out of the automatic promotion race after a poor run of form, but as the season neared its end they found the form they had been threatening (effectively beginning with their 4-0 demolition job at the Kassam at the start of March). Rotherham finished the season with six wins from their last eight games to pip Port Vale for second place. But who knows, if they hadn't had that confidence-boosting win over us at just the right time, they might well have found themselves in League Two next season as well. There is definitely a lesson to learn there about using the momentum gained from those kind of results to build up a head of steam – something Oxford notably failed to do last season.
Like Rotherham,
Bradford
also spent money this season – money which hadn't been made available in previous seasons – but it was a gamble which ultimately paid off with two Wembley appearances helping to pay off any shortfall they may otherwise have had. However, that is a gamble that Oxford seem unlikely to make this season after posting some big losses in previous years, but there are still lessons to be learned about reversing a team's fortunes and building a winning mentality.
Bradford had been trapped in League Two for six years without really looking like getting out of it and after an 18th-place finish in 2012 it needed something drastic for them to turn it around this time out. Manager Phil Parkinson cleared out a lot of deadwood, building the side around important senior pros such as Gary Jones and supplementing them with young, hungry players. Like Port Vale, Bradford uncovered a goalscoring gem in Nahki Wells this season, whose goals have been indispensable to the Bantams' promotion campaign. To what extent is it luck that these players performed this season and what are Oxford's chances of replicating that?
So have we learned anything from this exercise? Clearly each of the sides who promotion this season have done so in their own way and there is not one simple formula for winning promotion from League Two. But as the club seeks to move away from its previous policy of making big-name injury-prone signings like Michael Duberry and Peter Leven, the above examples do at least show how it can be done. The question now is can Oxford emulate that success?
Many thanks to the excellent statistical website Experimental 3-6-1 for their League Two attack and defence stats, which proved invaluable for this article.